How To Make Hits Not Show In Joomla Articles And Category Lists
Here I show how to disable the Hits Number or Hits Counter from showing on all article pages, and also I will show how to disable the showing of Hits on a Joomla Category List page.
Steps For How To Globally Disable Hits Showing On All Article Pages:
(Additional steps at bottom for disabling Hits on Category Listing Pages)


First Login to your Joomla control panel (Joomla back end).  This would be DIFFERENT from your hosting control panel (such as cpanel) provided by Web Hosting With $1 (WHW1 hosting).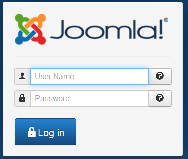 From the System menu at the top, select Global Configuration.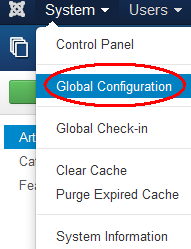 Select Articles from the left menu.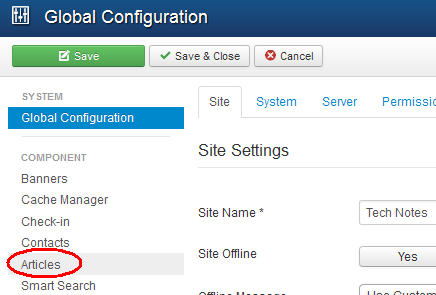 Scroll down until you see Show Hits.


Select Hide for Show Hits to change it from the green Show to a red Hide.


Save the change by clicking the Save button at the top of the page.



To see the results, go back to your Joomla site and refresh/reload the page, and you will no longer see the Hits for the article listed.
Additional Steps For How To Globally Disable Hits Showing On All Category Listing Pages:
While you are still in the sub-page of Articles (Article Manager Options) of the Global Configuration page, scroll up, and select List Layouts.


To disable the Hits showing on a category list page, change the "Show Hits in List" from Show to Hide, like this:



Select "Save & Close" button near the top of the page to complete.

Additional Note:
You can also access the Article Manager Options by going to the top menu and selecting Content => Article Manager => Options button near right corner.


Feel Free To Leave A Good Comment. :)
Look around, and you may find other useful articles.  Add this site to your Bookmarks/Favorites for easy return for new articles.  Consider submitting technical articles for publication, including your embedded links.